Coign Scarf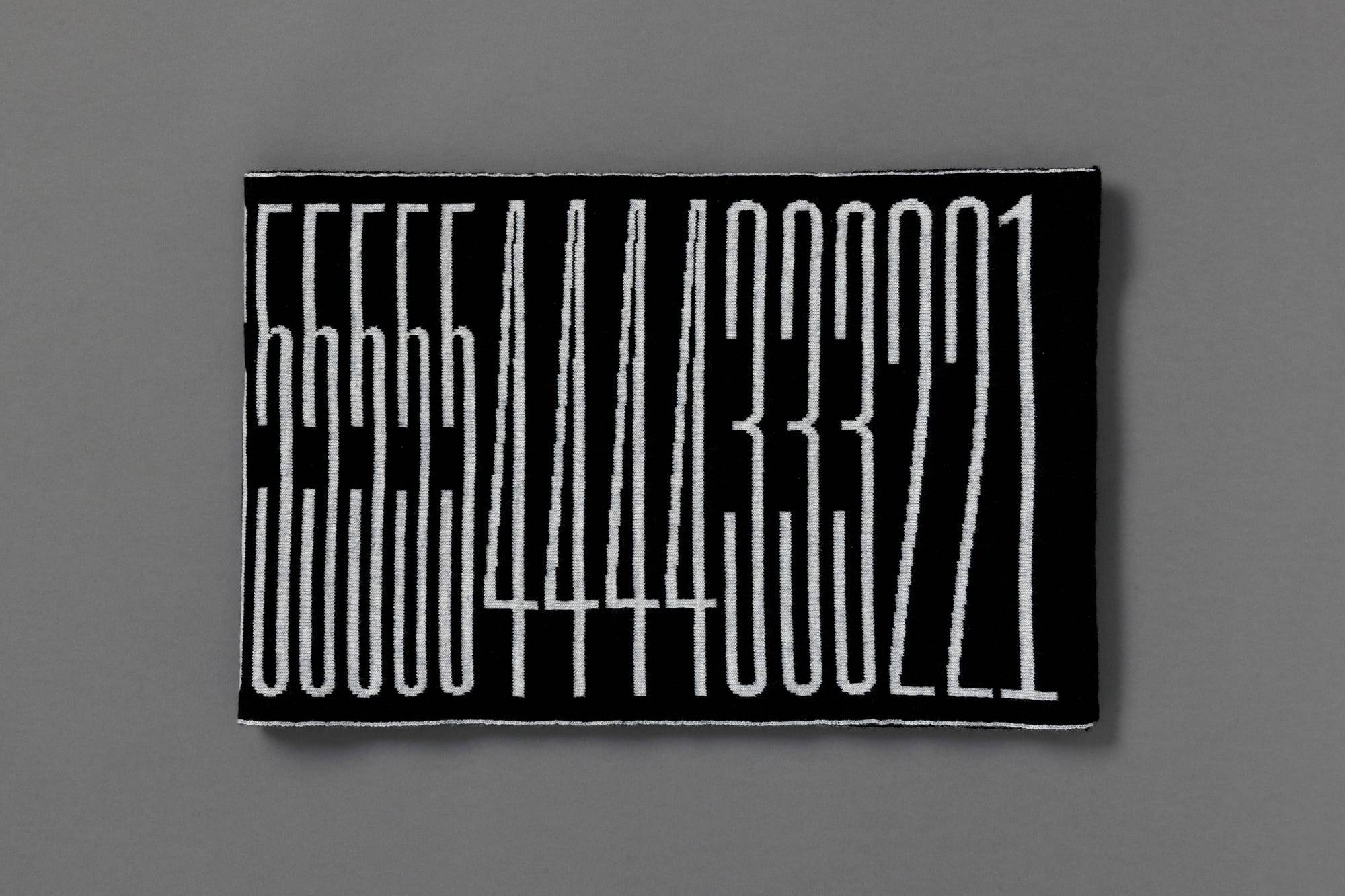 Numeric scarf knitted in Scotland from Geelong Lambswool
Knitted in the Scottish Borders, this scarf is made from 100% Geelong Lambswool which is known for its warmth and luxurious soft handle.
Utilising our typeface, Coign, the numerals 1—9, are displayed in the quantity relating to the given numeral. For example three 3's, four 4's and so-on. As the number increases the numeral becomes more condensed, and at its extreme transforms into something resembling a pattern, at the middle point of the scarf this then reflects and repeats.


Materials

100% Geelong Lambswool

Origin

Made in Scotland

Size

300mm x 1800mm

Packaging

Custom box and tissue paper packaging

Typeface(s)

Coign
Available now. Please note that taxes may be applicable at your delivery destination, especially in the EU. Due to the nature and cost of each scarf, delivery is sent tracked.